The Duchess of Cambridge visited Reach Academy in Feltham, an innovative new school in London.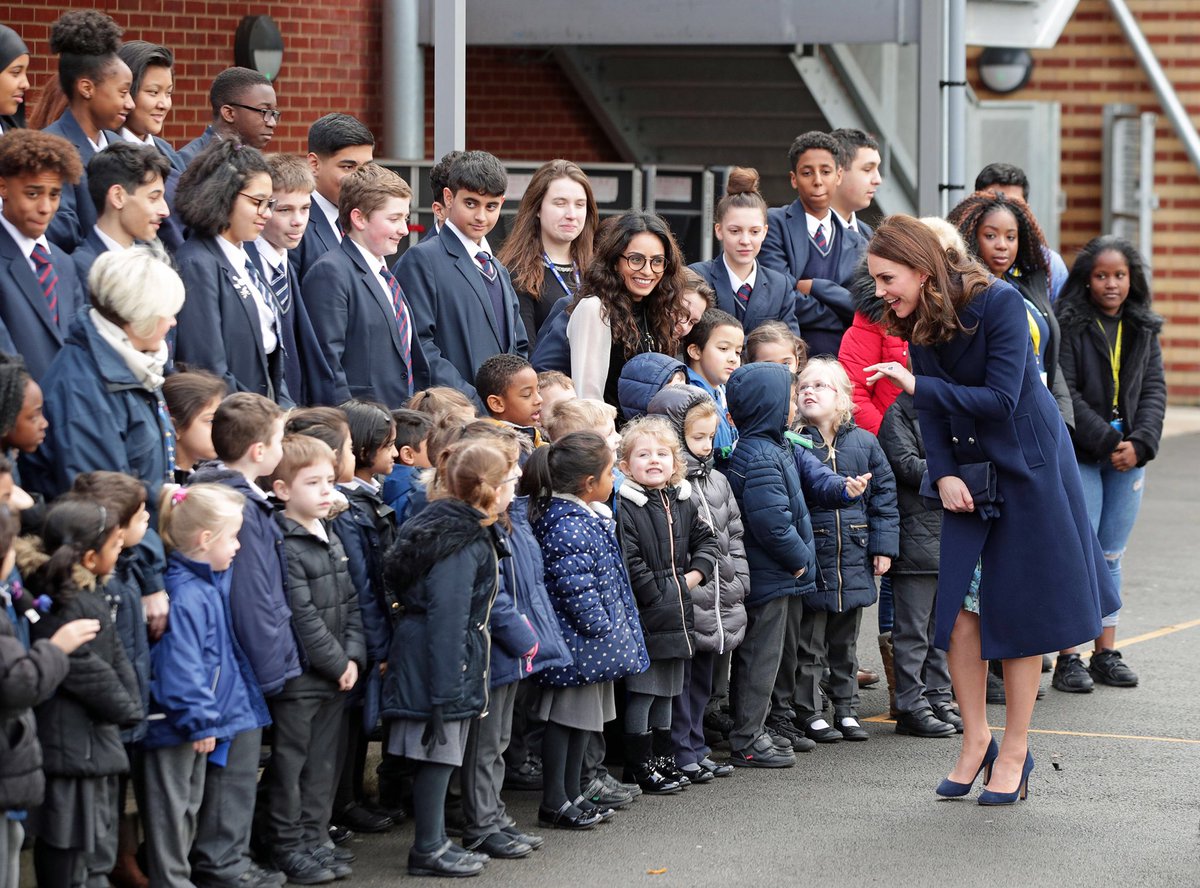 Catherine visited with parents, students, and teachers, and even took part in some of the school's activities. Kate met with representatives from the Reach Academy and Place2Be to learn more about their programs.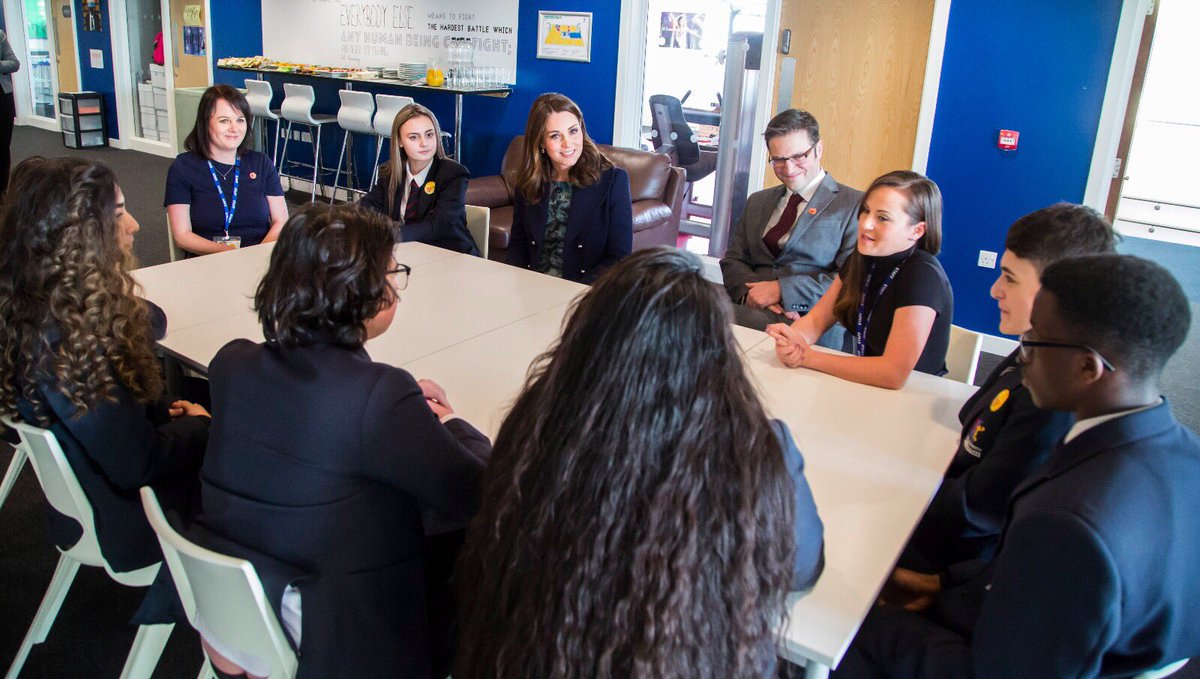 The Reach Academy works with Place2Be to provide a range of support for the local community, including mental health support, LGBT groups, and a Girls' Group. Kate is the royal patron of Place2Be.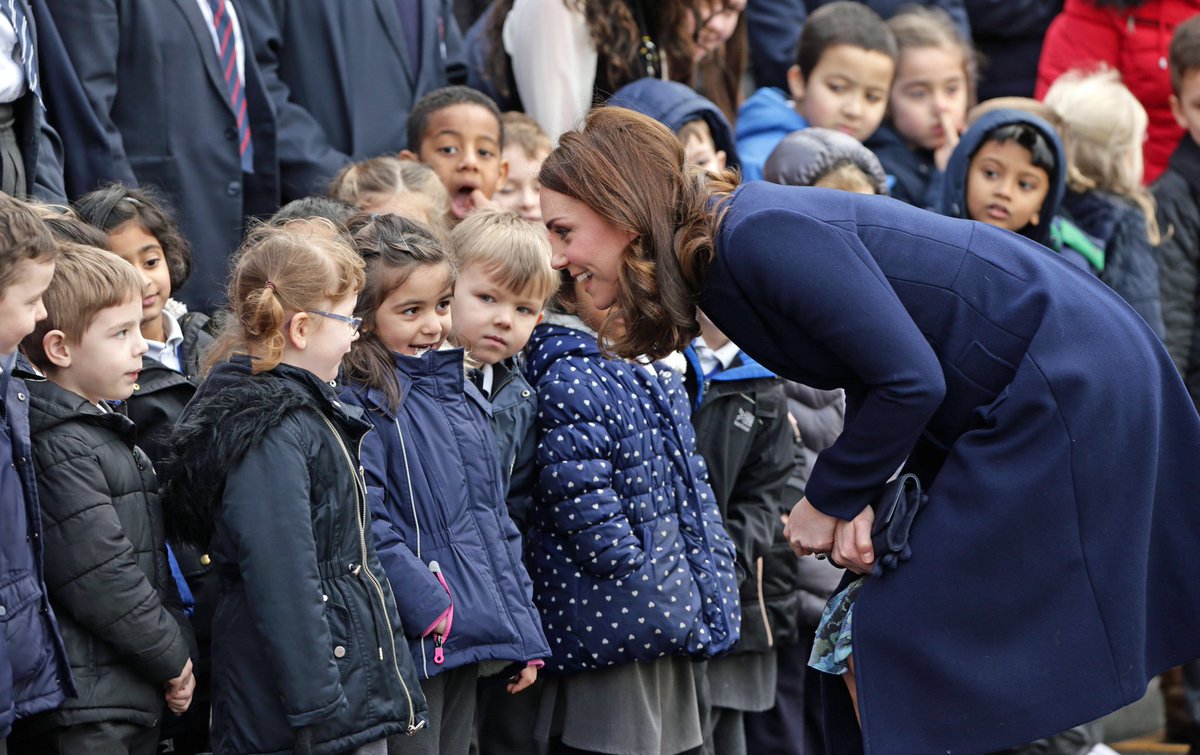 Coat: Hobbs London "Gianna" coat
Dress: Seraphine "Florrie" dress
Shoes: Jimmy Choo "Georgia" pumps (no longer available, similar here)
Earrings: Sapphire blue drop earrings (bespoke, similar here)
Images via @KensingtonRoyal on Twitter
Christine is the editor of What Would Kate Do? and The Refined Side. When she isn't writing, she can be found reading with a cup of tea. Her interests lie in history, etiquette, and consumer culture. She resides in Washington, D.C.
Latest posts by Christine (see all)