The Duchess of Cambridge visited King's College London today to learn more about their psychiatry programs and programs supporting maternal mental health.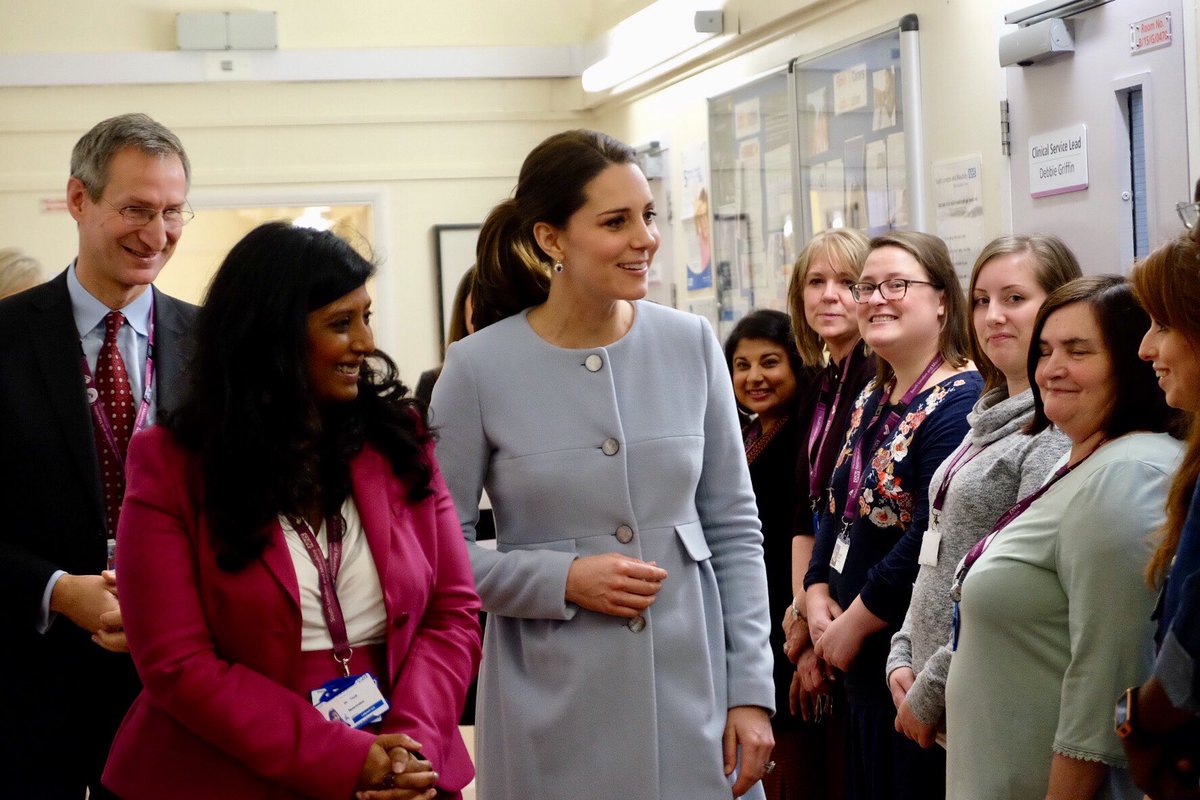 Following the visit to King's College Hospital, Catherine visited the Mother and Baby Unit at the Bethlem Royal Hospital. The unit specializes in postpartum mental health, including postnatal depression and postpartum psychosis.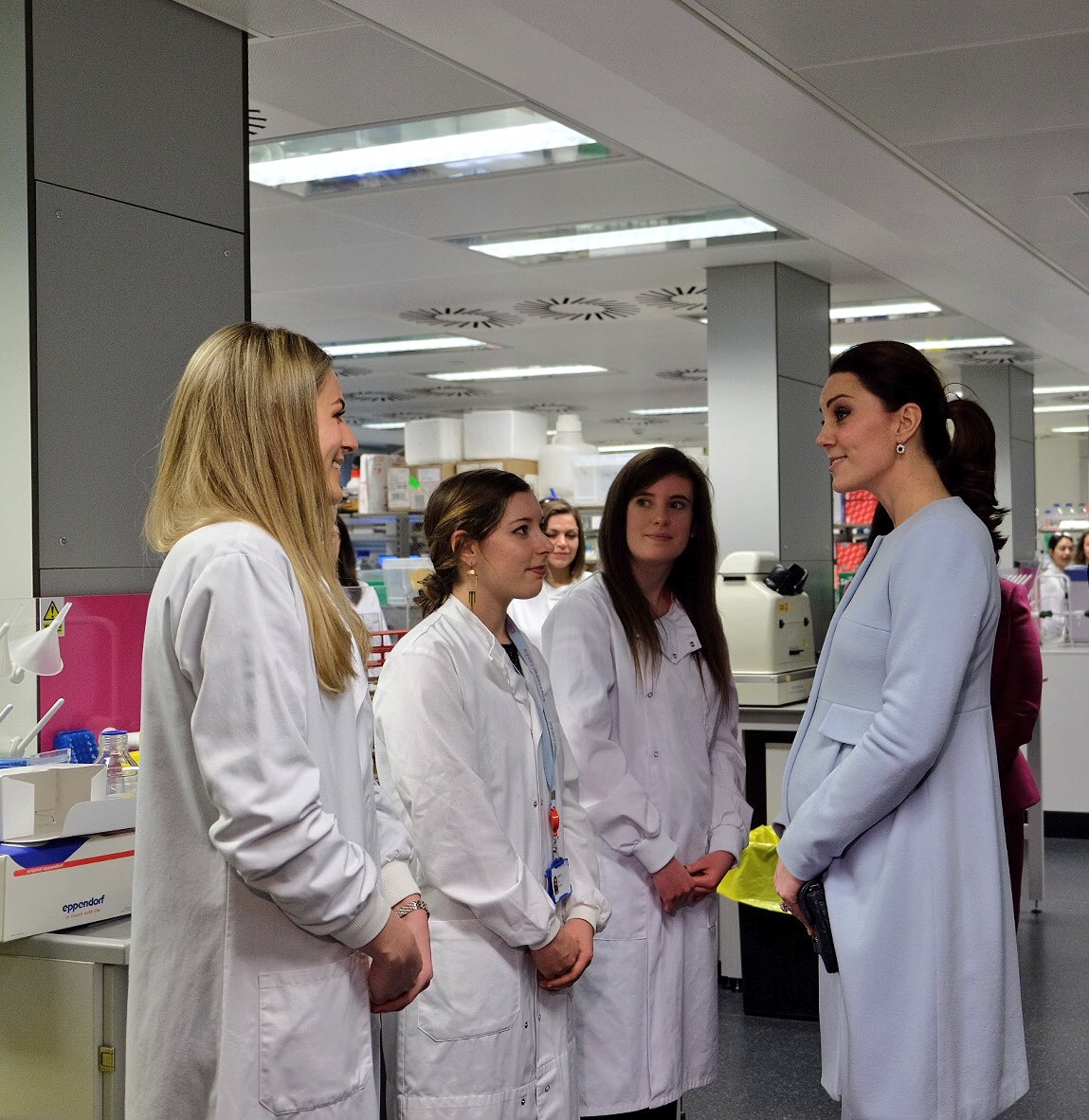 Coat: Seraphine Maternity "Natasha" coat
Dress: Seraphine Maternity "Florrie" dress
Bag: Jaeger quilted crossbody bag
Shoes: TBD
Earrings: Sapphire drop earrings
Christine is the editor of What Would Kate Do? and The Refined Side. When she isn't writing, she can be found reading with a cup of tea. Her interests lie in history, etiquette, and consumer culture. She resides in Washington, D.C.
Latest posts by Christine (see all)