The Duchess of Cambridge carried out two engagements in London today – first to the Greater Ormond Street Hospital to open their new The Mittal Children's Medical Centre and Premier Inn Clinical Building.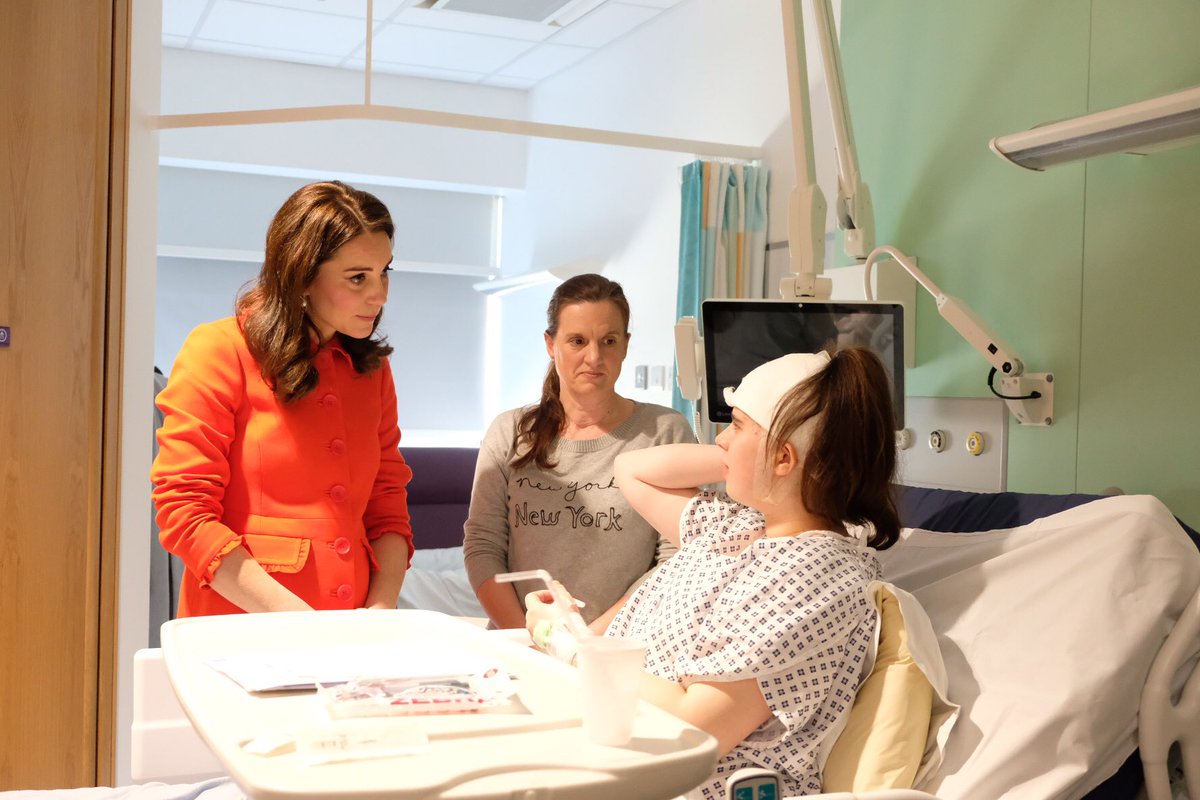 Kate met with nurses and doctors, patients, families, and other staff members before officially opening the new facilities.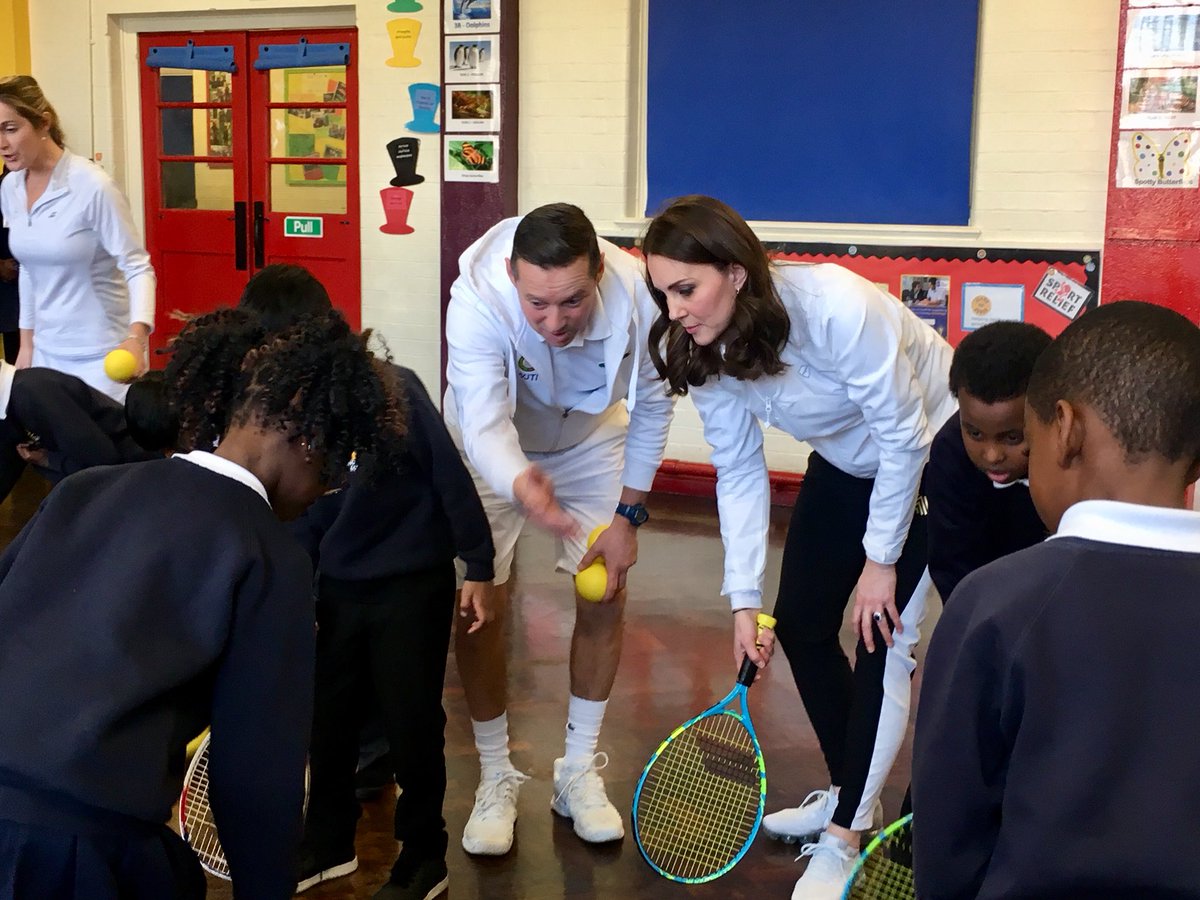 For her second event of the day, Kate visited the Wimbledon Foundation's Junior Tennis Initiative. The foundation provides free tennis lessons and programs for children to get active and learn the sport. Kate enjoyed some racket skills activities during her visit.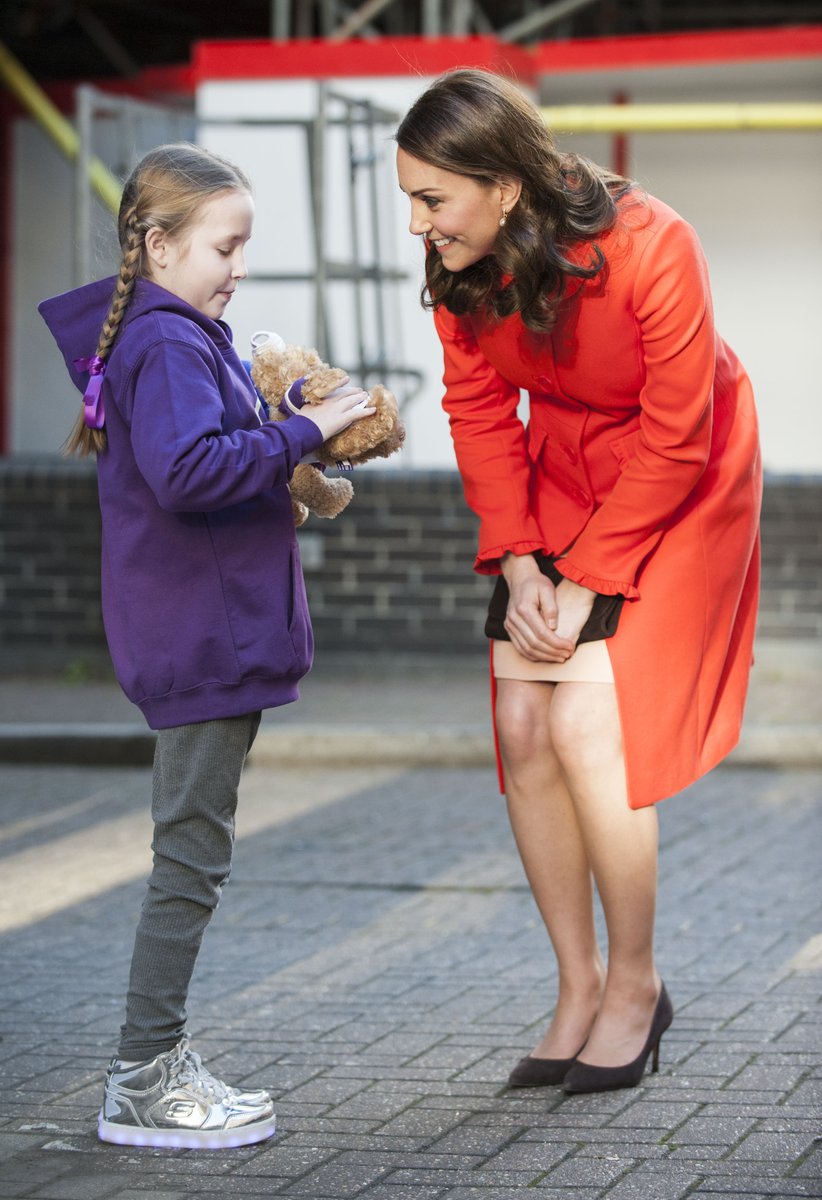 Coat: Boden "Lena" coat
Dress: Bespoke peach dress, seen previously in 2013
Shoes: Brown suede pumps, UFO
Clutch: Emmy "Natasha" clutch
Earrings: Anoushka pearl drop earrings
Jacket: PlayBrave "Clarice" jacket 
Pants: Monreal London Tuxedo track pants
Shoes: Nike Air VaporMax Flyknit running shoes
Christine is the editor of What Would Kate Do? and The Refined Side. When she isn't writing, she can be found reading with a cup of tea. Her interests lie in history, etiquette, and consumer culture. She resides in Washington, D.C.
Latest posts by Christine (see all)