The Duchess of Cambridge visited the Rugby Portobello Trust in Notting Hill to learn about their programs, how they help the community, and to share a little Christmas cheer.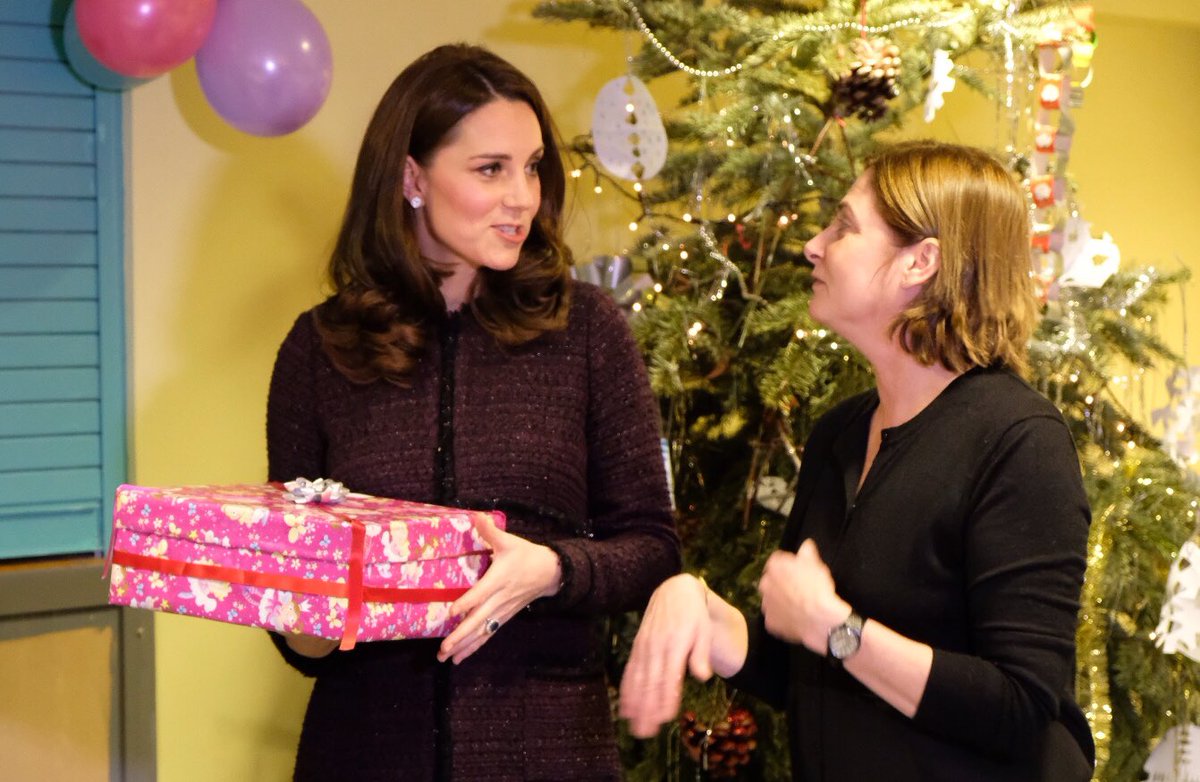 The Rugby Portobello Trust is a community center that provides "facilities, skills, activities and guidance that promote a stable society in a deprived area." They were especially involved in supporting their community following the Grenfell Tower tragedy earlier this year.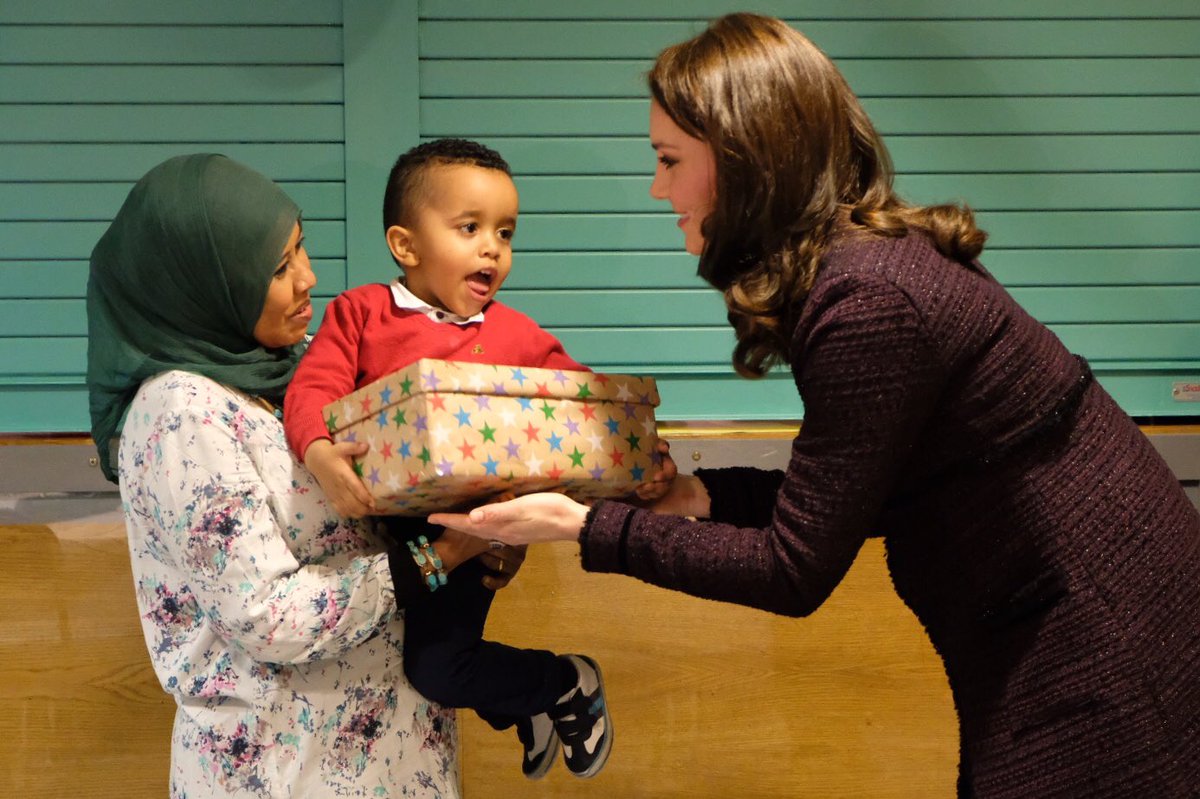 At today's events, Kate handed out Christmas gifts and attended a "Magic Mums" Christmas party.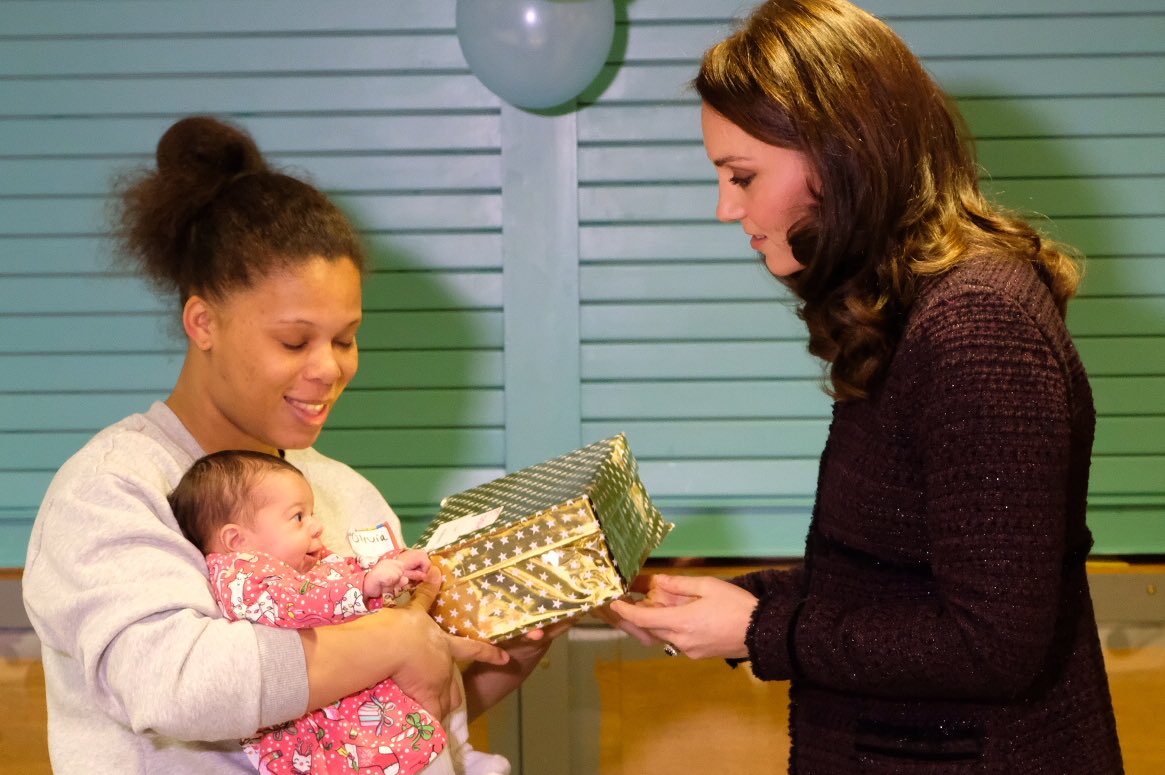 Kate took part in a music workshop, where she was able to meet with local youth and learn about the program and services available to the community.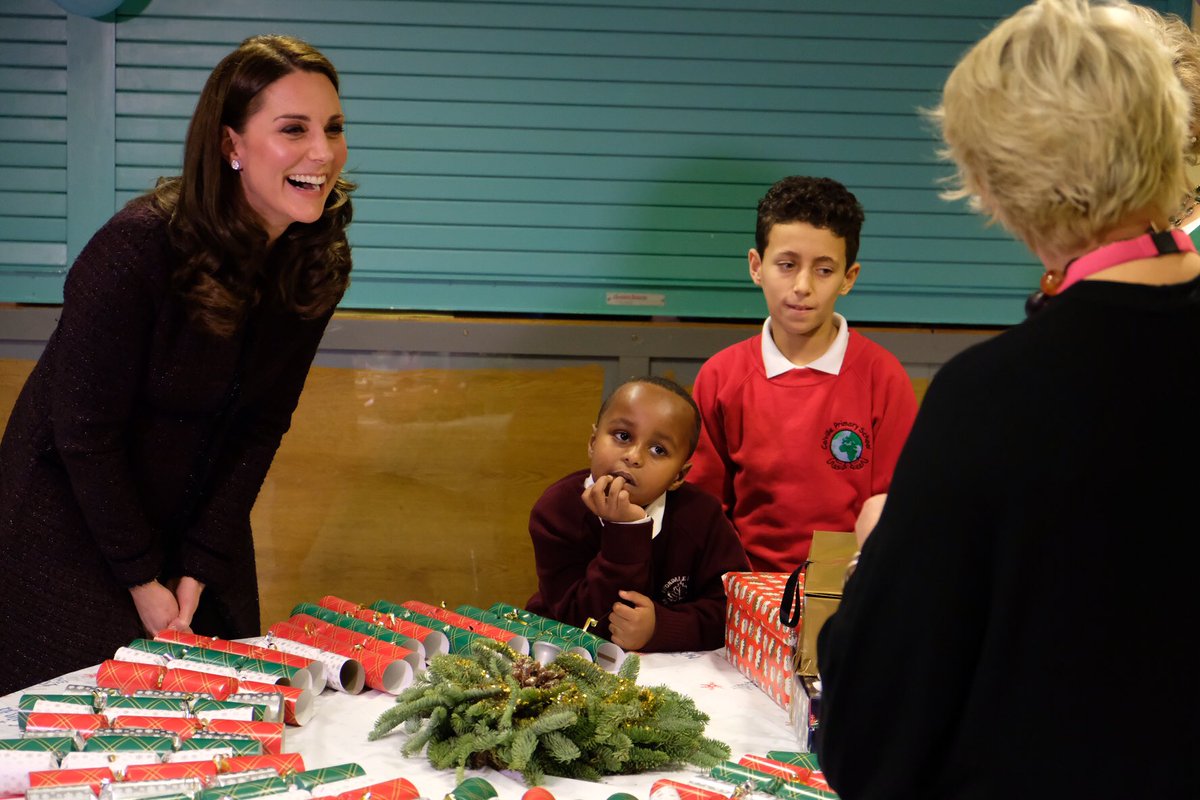 The Duchess also helped decorate and set up for a Christmas party that was taking place at the community centre later that day.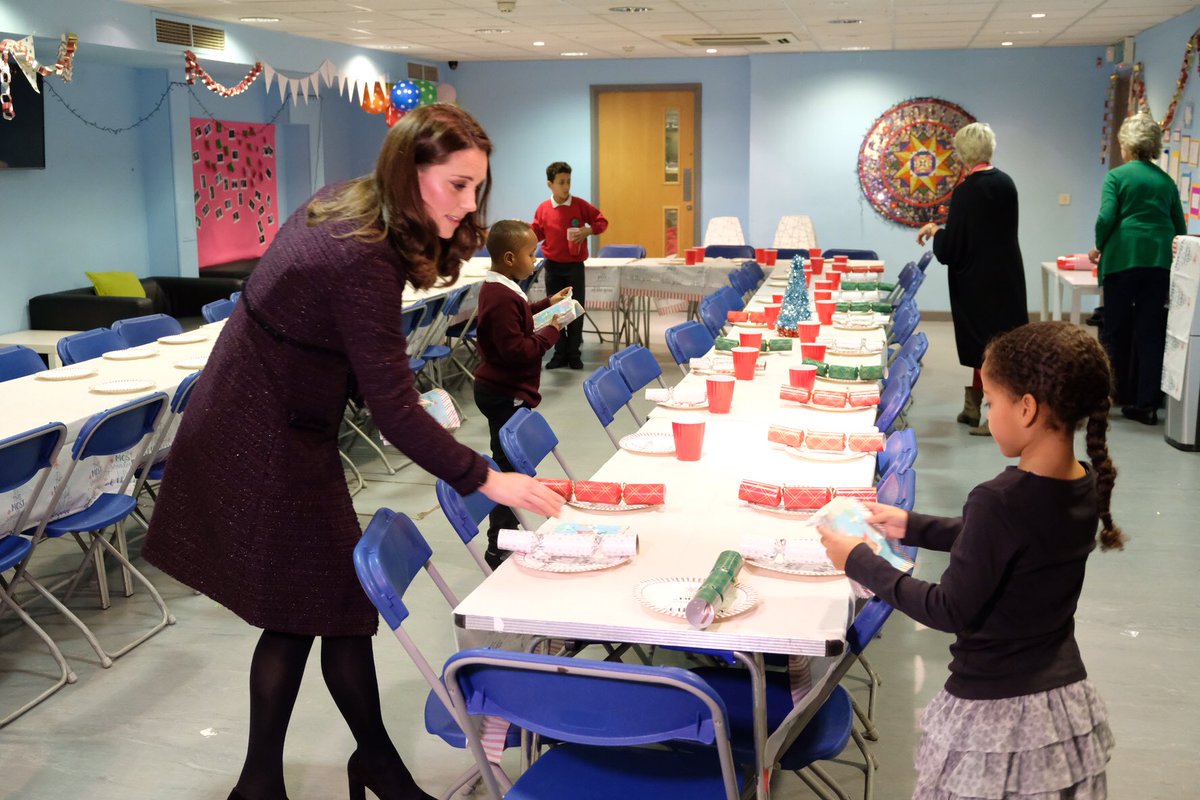 For today's festive visit, Kate wore a sparkly purple coat from Seraphine Maternity – the "Marina" coat, which Kate wore previously.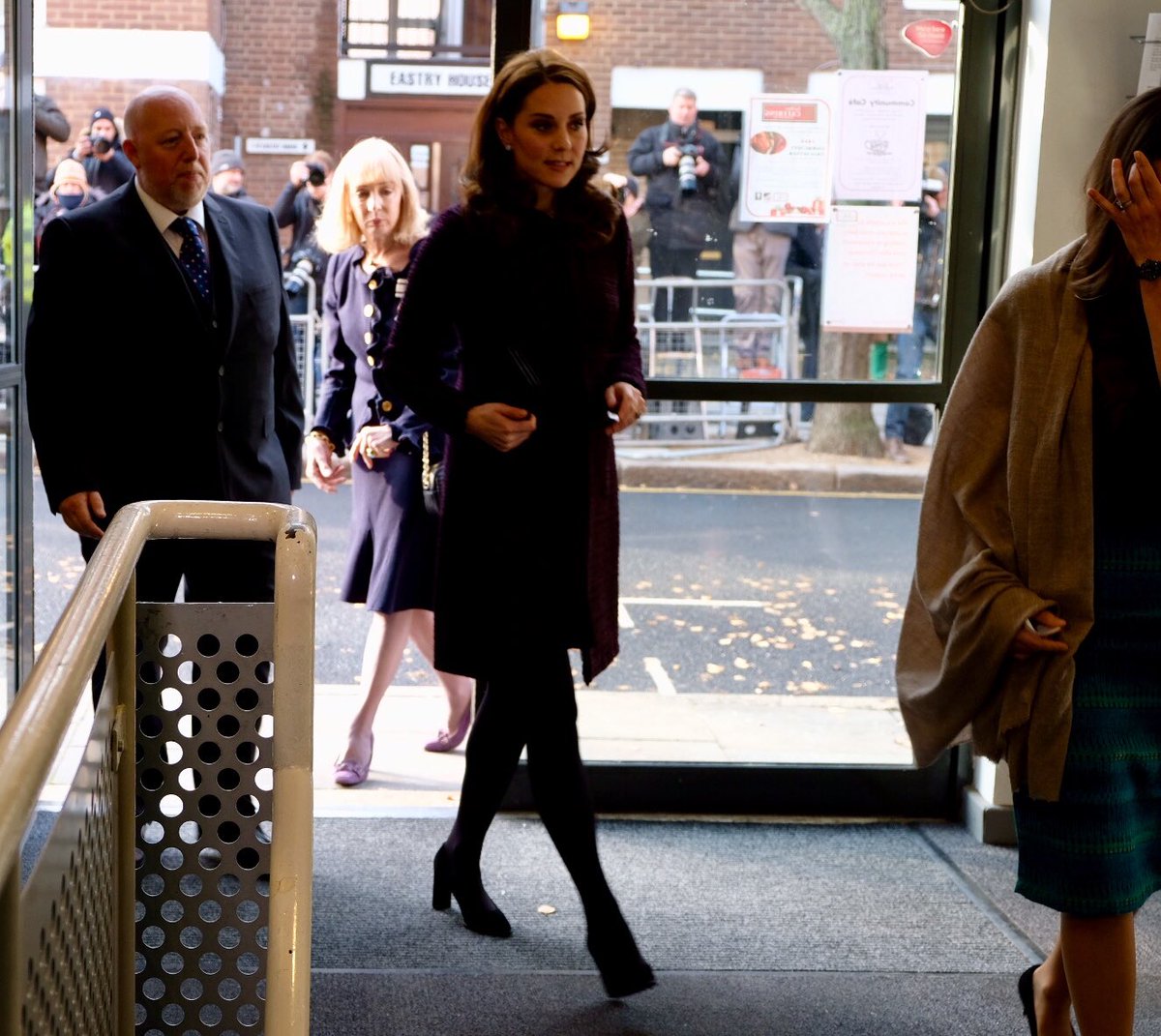 Kate accessorized with a Mulberry clutch and her Tods shoes, which are getting a lot of wear recently! She added a touch of sparkle with pave stud earrings from Asprey.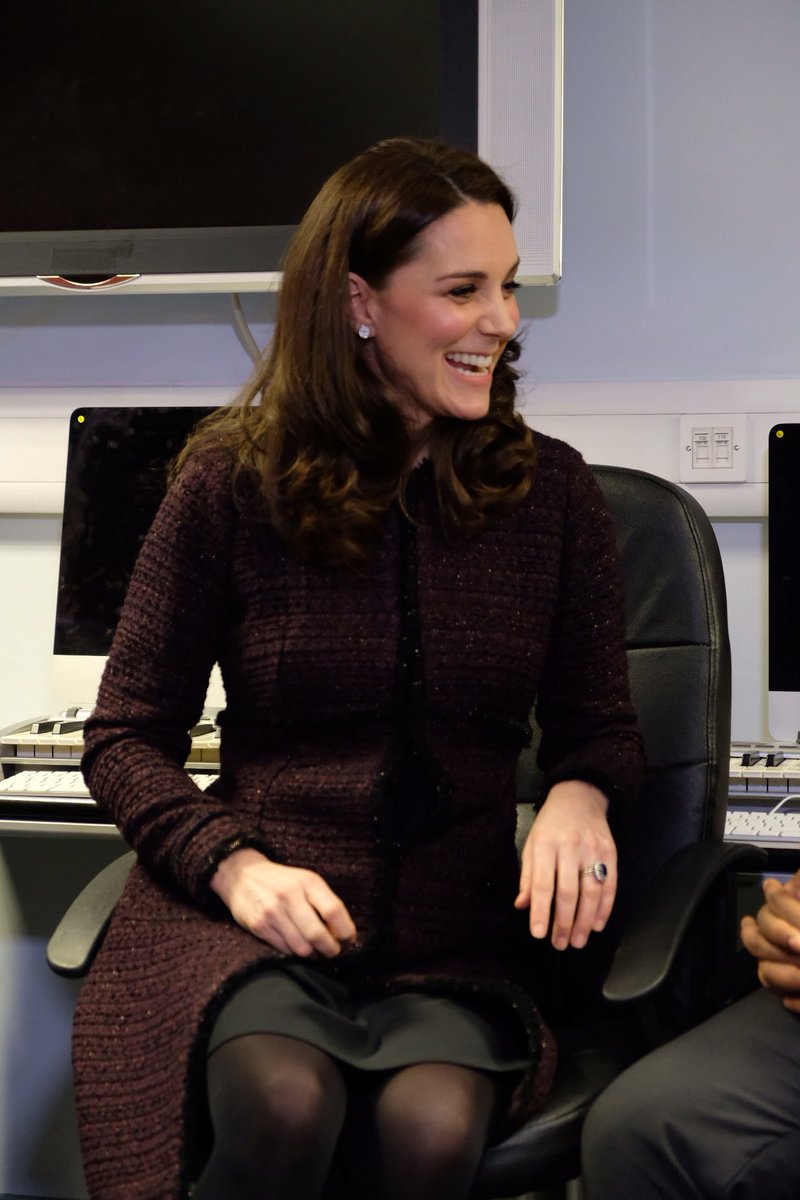 It was a fun, festive, and cheerful event today! We look forward to seeing the Duchess again soon!
Christine is the editor of What Would Kate Do? and The Refined Side. When she isn't writing, she can be found reading with a cup of tea. Her interests lie in history, etiquette, and consumer culture. She resides in Washington, D.C.
Latest posts by Christine (see all)