The Duchess of Cambridge visited the Hornsey Road Children's Centre in Islington today.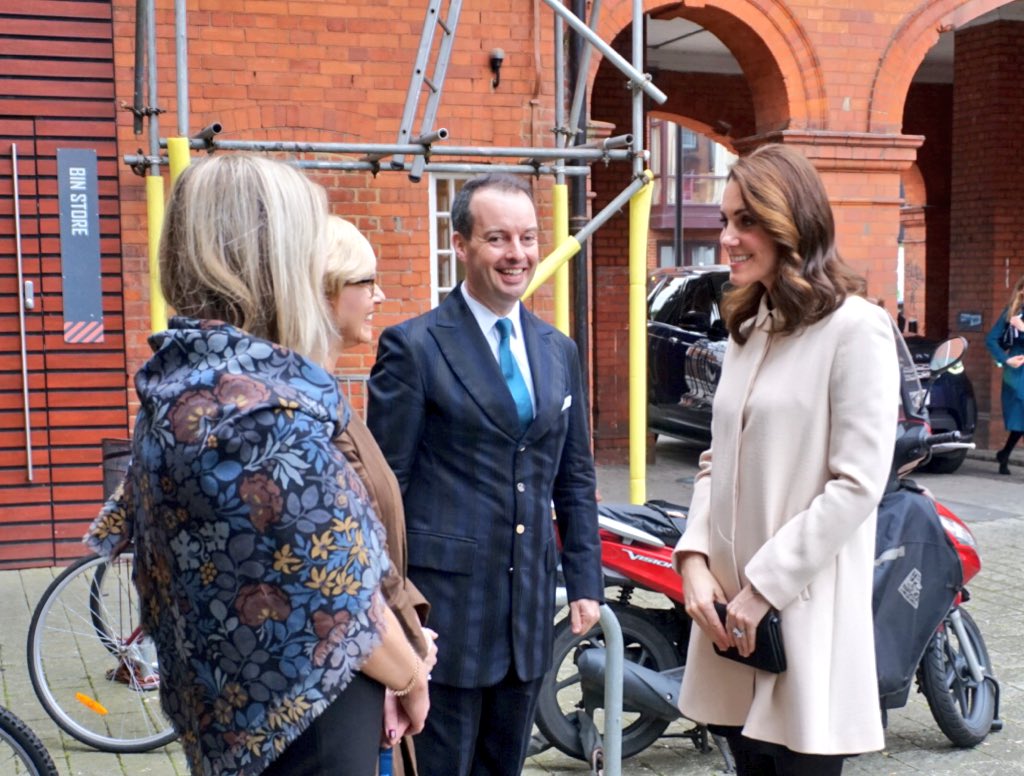 The Hornsey Road Children's Centre supports local parents and young children and provides mental health support to families, antenatal and postnatal healthcare, and nurseries and play group sessions.
The centre provides a calendar full of activities, from story times to health clinics to breastfeeding support.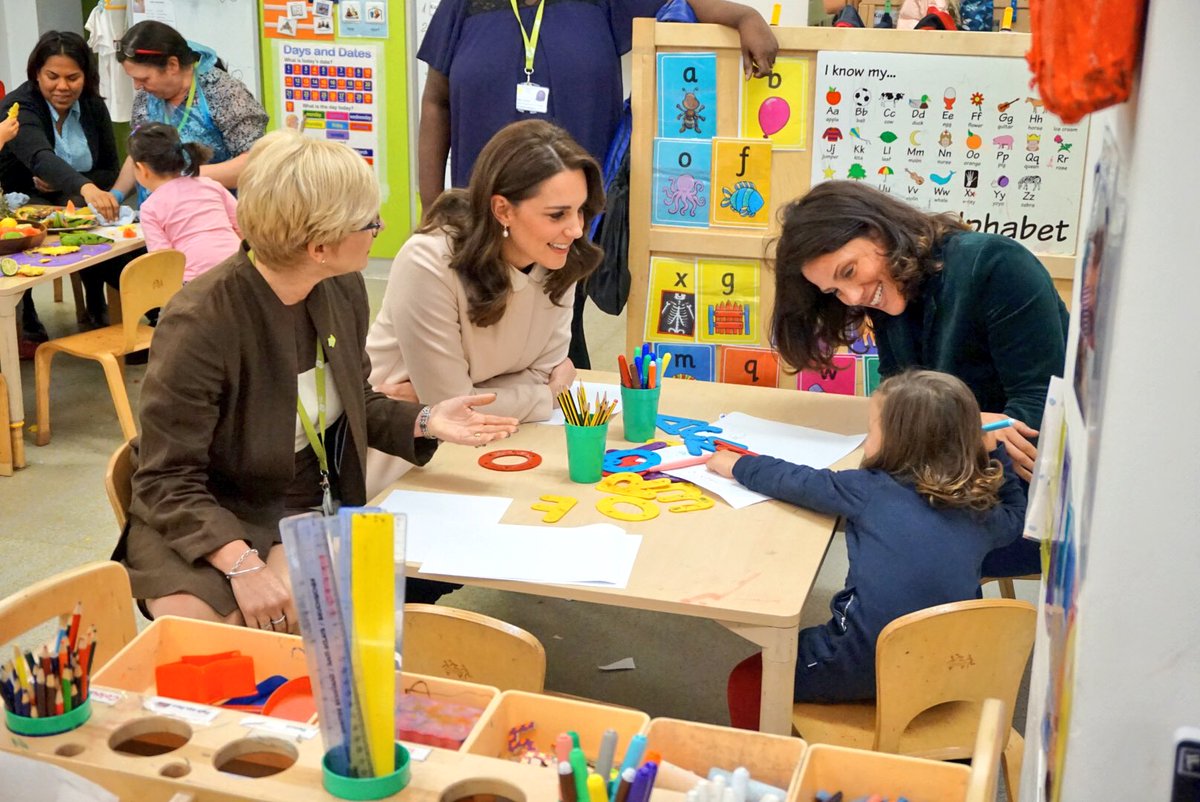 Family Action is a UK charity that provides much of the care, support, and planning for the Hornsey Road Children's Centre. Catherine met with staff, volunteers, and parents who are all part of the Family Action provisions.
Today's event was originally scheduled for September 4th, but was postponed due to the Duchess' battle with hyperemesis gravidarum. We were so glad to see Kate visit the center now that she is feeling better.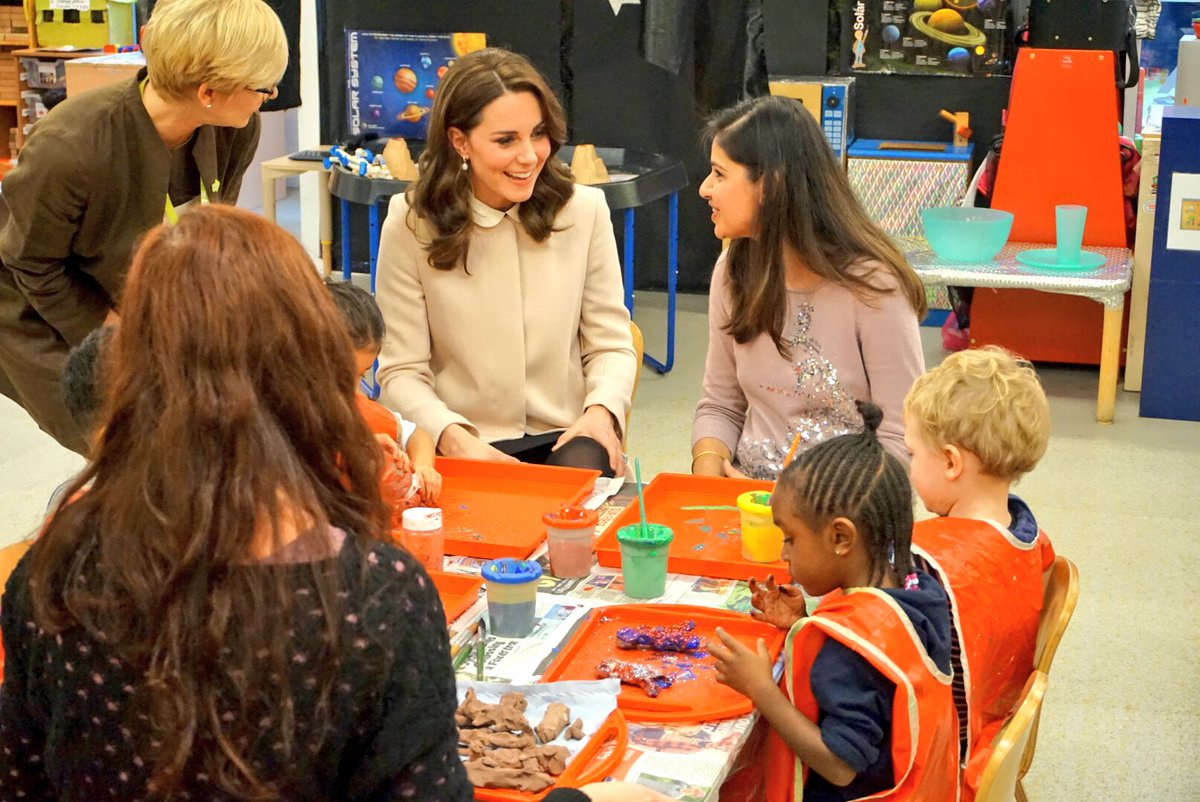 For today's visit Catherine repeated a maternity outfit first seen in 2013 when she was pregnant with Prince George. Kate wore the cream "Redgrave" coat by Goat with a Topshop dress underneath – both items seen during her previous pregnancies.
She accessorized with black Stuart Weitzman boots, a Mulberry clutch, and Anoushka pearl drop earrings.
We will post more updates as they come available. We look forward to seeing Kate again soon!
Christine is the editor of What Would Kate Do? and The Refined Side. When she isn't writing, she can be found reading with a cup of tea. Her interests lie in history, etiquette, and consumer culture. She resides in Washington, D.C.
Latest posts by Christine (see all)